Starring: Aryana Adin, Dee Williams, Kailani Kai, Kenzie Reeves, Sally D'Angelo, Krissy Lynn
Categories: Big Boobs, Big Butt, Blowjobs, Gonzo, High Heels, MILF
Studio: Reality Kings
Lil D is feeling the doldrums of being in a long distance relationship, especially because his girlfriend is essentially holding him hosting on video chat. As Lil D listens to his girlfriend drone on yet again, he can't help but ogle his stepmom, Krissy Lynn, who's cleaning in the living room in front of him, generously displaying her cleavage and ass. After getting caught ogling Krissy's tits when she joins the video chat, Lil D find himself in the doghouse. When Lil D tries to call his girlfriend back, though, a glimpse of a naked Krissy leads to Lil D following her to the shower, where he spies on her as she soaps her huge tits. This time, Lil D gets caught with his cock out – and then by his girlfriend, who's still lingering on the video chat.
The sexy Kailani Kai is using a weight machine at her gym when scrawny Lil D starts gawking at her. Lil D tries to show Kailani how strong he is, but he can barely lift anything. She tries to ignore the lil bugger… but he's not so easy to ignore and Kailani eventually has to get physical with him.
Aryana Adin gets home from a long day and goes upstairs to take a bath – little does she know that her new stepson Jordi is watching her from the doorway and jerking off. Aryana catches Jordi jerking off and is initially pissed, but she can't help but admire his huge cock… does the twerp actually stand a chance with his hot new stepmom?
Kenzie Reeves, Sally D'Angelo and Steve Holmes – Threesome with grandparents!
Alex Jett and his parents are on their annual family vacation. Normally, Alex would nap in his parent's room, but this year they've decided that Alex is old enough to have his own hotel suite now that he's in college. Alex decides to take advantage of all this alone time by humping everything in the room. After Alex gets the bright idea to call the front desk and request fresh pillows over and over again, Dee Williams, the hotel maid, snaps and refuses to bring him any more. Dee then decides to help Alex with his humping obsession so she can finally get on with her day!

File: LH3_AryanaAdin.mp4
Size: 278518395 bytes (265.62 MiB), duration: 00:27:15, avg.bitrate: 1363 kb/s
Audio: aac, 48000 Hz, stereo (eng)
Video: h264, yuv420p, 854×480, 29.97 fps(r) (eng)


https://k2s.cc/file/a85b80be067cd/LH3_AryanaAdin.mp4
---

File: LH3_DeeWilliams.mp4
Size: 267215136 bytes (254.84 MiB), duration: 00:24:50, avg.bitrate: 1435 kb/s
Audio: aac, 48000 Hz, stereo (eng)
Video: h264, yuv420p, 854×480, 29.97 fps(r) (eng)


https://k2s.cc/file/27539d0e5e841/LH3_DeeWilliams.mp4
---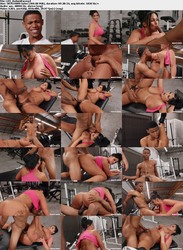 File: LH3_KailaniKai.mp4
Size: 387634999 bytes (369.68 MiB), duration: 00:28:24, avg.bitrate: 1820 kb/s
Audio: aac, 48000 Hz, stereo (eng)
Video: h264, yuv420p, 854×480, 29.97 fps(r) (eng)


https://k2s.cc/file/6c5f85384605a/LH3_KailaniKai.mp4
---

File: LH3_KenzieReeves_SallyDAngelo.mp4
Size: 597182777 bytes (569.52 MiB), duration: 00:44:03, avg.bitrate: 1808 kb/s
Audio: aac, 48000 Hz, stereo (eng)
Video: h264, yuv420p, 854×480, 29.97 fps(r) (eng)


https://k2s.cc/file/f87ec4877dff1/LH3_KenzieReeves_SallyDAngelo.mp4
---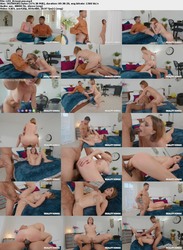 File: LH3_KrissyLynn.mp4
Size: 392569292 bytes (374.38 MiB), duration: 00:38:29, avg.bitrate: 1360 kb/s
Audio: aac, 48000 Hz, stereo (eng)
Video: h264, yuv420p, 854×480, 29.97 fps(r) (eng)


https://k2s.cc/file/215c1e70e59f4/LH3_KrissyLynn.mp4